Medical School Admissions Consulting
Imagine walking across the stage as family and friends cheer while the medical school dean helps you into your white coat!
You want to pinch yourself to make sure this is actually happening for real, and it is, the proof can be found on your parent's refrigerator where your medical school acceptance letter is proudly displayed.
The excitement is palpable when you tell people you're a medical student and they say, "Oh wow, your parents must be really proud of you!"
It's moments like these where you realize getting into medical school is totally worth it.
That's what it feels like to get into medical school except there's one major problem... you're not in yet.
Looking at the most recent data from the AAMC there were 49,480 applicants to medical school for only 20,343 spots. The numbers don't lie and you realize getting admitted is an uphill battle where 59% of premeds who apply to medical school are REJECTED!
Have you ever thought:
"As a 20 year old applying to medical school, I realize that research, getting ready to be published, high MCAT, okay grades, 1000+ hrs of clinical experience, awesome recommendations, and other extracurricular activities is not enough to get into medical school. I feel like I basically have to save someone's life by performing a solo heart surgery in the middle of a flash flood for a committee to even consider my application." 
Getting Into Medical School Is Really Hard & That's Where I Come In!
I've been advising premed students for many years and have mastered the admissions process. I can take one look at your application and diagnose your strengths and weaknesses.
Using this knowledge I then spin your application in the most positive way to boost your chances of becoming a doctor.
Why You Should Work With Me
1. You Want to Get Into Medical School
No explanation needed.
2. I've Done It Already
You want someone who's actually gone through the process of applying to medical school and understands exactly what you're facing.
Believe it or not some coaches advertise they can help you get into medical school but they're never applied themselves. You want they guy who's been there and done that walking you step-by-step along your journey to getting in.
I will show you shortcuts, pitfalls to avoid and secret gateways to making medical school a reality.
3. Strategy Is the Name of the Game
No cookie-cutter approach to you or your application.
I thoroughly assess your background, consider your medical school goals and develop a unique plan of action so you can get admitted.
While working for you I don't just consider one perspective instead I factor in:
Admission Committee Members
Physicians
Medical Students
This ensures nothing is left to chance so your application will move along seamlessly.
4. You Need to Write Your Way to Medical School
By the time you're ready to apply to medical school your grades are pretty much set in stone and your MCAT won't be changing.
There are four aspects you have control over at this point:
Personal Statement
Extracurricular activities
Secondary Applications
Medical School Interviews
I can help you craft an amazing personal statement which leaves your reader drooling and wanting to invite you to a medical school interview.
You have to remember that, "When deciding between two equally qualified candidates with similar MCAT score and GPA the personal statement will be the deciding factor."
Together we will make a theme for all of your writings. Weave a compelling story that answers why you want to go into medicine and why you should have the privilege of becoming a doctor. This will be carried through your secondary applications.
Lastly, I will coach you for your medical school interview so you are never stumped or not sure how to respond to your interviewer. 
What Others Are Saying
"You have helped me tremendously with my personal statement and on my journey as a premed student. I wish I would have known about your website earlier, but I am glad I found out about it before this application cycle. Thank you for taking the time to help students that hope to be in your place in the future. It truly means a lot!" - Navedeep
"Just wanted to update you my daughter got prematched at schools in Texas and UT Southwestern from TX is her choice. Thanks" - Neena
"Hey Jason, Just wanted to share the good news that I got my first interview invite yesterday for George Washington!!! I am so excited! It is scheduled for September 25 so I am looking to hire an interview coach to help me talk through my application. Thank you again for all your help!" - Carla
"I am incredibly thrilled to let you know that I have been accepted to medical school at Case Western Reserve! The School is absolutely incredible with many opportunities. That being said - the school's statistics (gpa, sgpa, and otherwise) - are off the charts, so I know that Personal Statement that you helped me made all the difference. Thank You. I am very hopeful about my future in medicine, and I know that I could not have gotten to this point without your advice and edits on the PS." - Joanna
"Jason, this is absolutely phenomenal. I would never have expected anything this good. You really know your stuff and I'm excited about how things are coming together as I prepare to apply this year. Thanks!" - Perry
How It Works
1. Choose the package that best meets your needs.
2. Submit payment.
3. Once your payment has been processed you will be contacted to get setup for your medical school admissions consulting sessions to help you get into medical school.
Act Now
You're gaining one-on-one time with an expert who knows what it takes to get you into medical school. Due to the nature of the personalized attention I will be providing to you I'm limited in the number of students I can work with each year.
My advising packages will be capped at 20 students. 
If you want in on becoming a doctor don't think, hesitate or second-guess yourself act now and get started immediately.
My Harvard Teaching Assistant said it best, "No medical school, no surgery, no millions...all down the drain." Don't let this happen to you, get started with me immediately!
5 Hours As Needed Bundle $875
5 hours of services
Never expires
Contact me as needed
Communication via: email, phone, Skype/video
Covers everything: advising, editing, interview prep, etc.
Click Add to Cart below to Get Into Medical School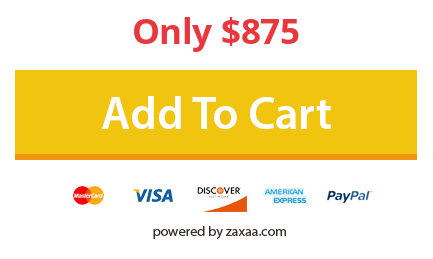 ---
10 Hours As Needed Bundle $1,500
10 hours of services
Never expires
Contact me as needed
Communication via: email, phone, Skype/video
Covers everything: advising, editing, interview prep, etc.
Click Add to Cart below to Get Into Medical School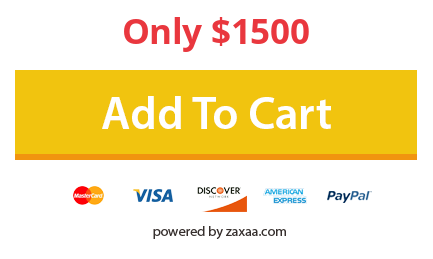 ---
Monthly Advising Package
Initial 1.5 hour intensive with me
Two 1-hour calls a month
Unlimited email access
Users of this package are entitled to:
MCAT Strategy and Planning
Personal Statement Editing
Primary and Secondary Application Review
Mock Medical School Interview Prep (2 hours)
Post-Baccalaureate Program Guidance
Premed Planning (Extracurriculars, Coursework, etc)
Study Skills and Test-Taking Strategy (video course)
This is a recurring payment plan two month minimum.
Click Add to Cart below to Get Into Medical School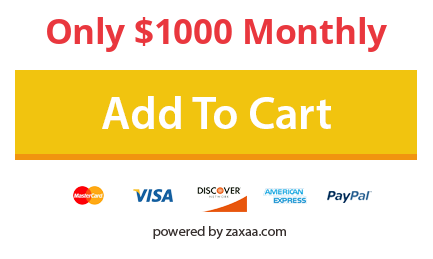 ---
"Show Me the Way" Package $5,400
Includes (1) 30-minute one-on-one call per month. We will discuss your progress, provide pointers for moving forward and you can ask any questions you have of me.
AMCAS/AACOMAS/TMDSAS: unlimited edits
Personal Statement: unlimited edits
Secondary applications (7) schools: unlimited edits
Email access: unlimited exchanges
2 hours of mock interview preparation
Click Add to Cart below to Get Into Medical School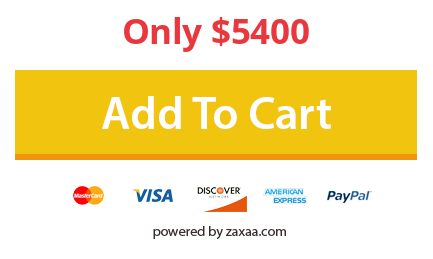 This is the difference between having to ask yourself, "I don't know what happened, I had a good MCAT score and decent grades but I still didn't get," as you prepare to move back home. While your friends are excited over their acceptance, joining a new medical school class Facebook group and getting fitted for their white coat.
---
Frequently Asked Questions
Can I speak with you before getting started?
Of course, give me a call at (484) 706-9260 and we can discuss how I can help you and determine if it even makes sense for us to work together in the first place.
Do you have payment plans?
Yes. I understand applying to medical school can be expensive and finances can be tough. Contact me and we can discuss your options. 
What's your turnaround time?
Expect for me to get an edit back to you within 48-72hrs but most likely it will be within 24 hours.
Will you write essays for me?
No. I help you craft your essay and provide a significant amount of feedback and direction.
What schools are covered?
I will work with you for applications to allopathic (M.D.), osteopathic (D.O.) and Caribbean medical schools.
How are you able to do this and still be in medical school.
I have excellent time management and need very little sleep. Plus, I love helping students so I enjoy spending my time providing medical school admissions consulting.
---