My Medical School Admission Consulting Will Help You Get Into Medical School
As a premed you got a major problem on your hands. What could that be?
Not everyone who wants to become a doctor will get into medical school.
Each year the competition gets stiffer and stiffer where you have to distinguish yourself amongst the brightest of the brightest. 
The numbers speak for themselves.
The most recent data from the Association of American Medical Colleges shows there were 49,480 medical school applicants for only 20,343 spots. It's an uphill climb as soon as you declare premed because 59% of you who apply to medical school will be REJECTED!
Here's some food for thought. Your odds for becoming a doctor are as simple as tossing a coin up in the air and calling heads or tails. Not exactly the ideal position you'd want to be in, especially for something as important as your life trajectory.
Maybe you've thought to yourself:
I realize that research, getting ready to be published, high MCAT, okay grades, 1000+ hrs of clinical experience, awesome recommendations, and extracurricular activities is not enough to get into medical school. I feel like I basically have to save someone's life by performing a solo heart surgery in the middle of a flash flood for a committee to even consider my application.
You won't need to perform surgery but you definitely need to distinguish yourself against everyone else applying to medical school. Everyone will have top grades and MCAT scores you need will need these numbers along with having a compelling personal history of why you deserve a seat over someone else. 
You may be a survivor in the sense many of your classmates came to college premed but gave up during the weedout class of general chemistry. Maybe you feel you deserve a seat because you endured many hours in the organic chemistry laboratory wearing goggles that fogged your vision and left red marks on your face. Or was it the fact you went to battle against those insurmountable physics problem sets where your Texas Instrument calculator crunched numbers and equations to churn out the correct answer.

It's Not Just About You
You've sacrificed a lot to get where you are today but you didn't do it alone.
Remember what took place growing up. Mom and Dad always mentioned the importance of education and bettering yourself. Your parents were your biggest fans as they did everything to give you every opportunity in the world. They were the ones shuttling you to sports practices, taking you to your music lessons and dropping you off at your volunteering activities.
Your parents got you everywhere you needed to be so you could get into the best college possible. 
You feel the weight of the world while in college because you've taken it upon your shoulders to make your family proud. You thought the process would be simple. Get good grades and get into a great school.
Unfortunately, the demands of a premed are more than you bargained for. But you can't let Mom and Dad down because they sacrificed so much for you to get here. Now it's time for you to do your part and get into medical school and make everyone proud by becoming the next doctor in the family.
Your heart starts to race, beads of sweat form at your hairline, your stomach gets queasy as you feel the impending doom of medicine slipping away from your grasps and what it will mean for your life.
Have No Fear Student Dr. Spears Is Here
Hey it's Jason Spears. I'd like to let you know getting into medical school is really tough but it's not impossible. Here's my journey in medicine. 
It was a cold February day when my heart stopped. 
I was waiting and hoping for this last medical school to say yes, but the answer was no and all my hopes, dreams and aspirations of becoming a doctor came to a screeching halt.
This was a huge blow because ever since the age of eight when my grandmother suffered a brain aneurysm my goal was to practice medicine and here I was being denied that privilege. 
You know the statistics, have heard the rumors but you never expect to be the premed who gets rejected. Especially when you consider my background.
You're talking to a guy who was the President of the Premedical Society at Northwestern University, was friends with AdComs from the top medical schools throughout the country, scored high enough on my MCAT to receive a Harvard Medical School recruitment letter and there I was with nothing to show except for a pile of medical school rejection letters. 
All I knew was becoming a doctor and life was tough, I moved back home and it was horrible when I would walk our beagle, Dexter. The neighbors would unwittingly ask, "Are you a doctor yet?" I would force a smile and say, "Not yet, working on it."
To make a long story short, I applied to grad school and got accepted into Boston University School of Medicine's Master of Arts in Medical Sciences program. It was during this time I learned my original application was found to be in error.
AMCAS gave me zero credit for my Harvard Summer School courses where I completed over half of my premed requirements as I majored in Political Science. So to all the medical schools it looked like I was applying without meeting the minimal requirements for admission. 
Obviously, I would go on and reapply successfully to medical school.
Currently, I'm a 3rd year medical student having the time of my life. I love being in the hospital, treating patients, interacting with physicians and doing the work I was meant to do. I want the same for you too.
Sometimes it just feels unreal to be a student doctor. For instance, the other day I was running errands stopped by the post office and a man gives me a long look then goes, "You were the doctor who stitched up my son's arm over the summer." 
Let Me Help You
My sole purpose is to help get you into medical school. I've been advising premeds since 2005 so I know what it takes to get admitted. 
There's nothing I haven't seen before.
I know you're thinking, "But Jason, you haven't seen someone from my background with my GPA, with the obstacles I've had to overcome, I'm really different from everyone else." In actual reality you have many similarities to the premeds who have come before you and the ones who will come after you.
Here's what I can do for you:
Give you study skills and test taking strategies that actually work. You'll become more organized, gain more confidence academically and see your grades and test scores go up.
Having trouble writing your personal statement? This is my area of expertise and in no time I will have you telling your story in the most compelling way possible so you distiniguish yourself from everyone else and AdComs will be falling over themselves to invite you to an interview.
Medical school interviews. By the time you make it here it means you're qualified academically and AdComs want to know who you are as a person. I will work with you on how to present yourself, have your prepared response to the question every medical school will ask you. We'll role play where I will interview you and critique not only your responses but body language so you don't blow your chance of getting into medical school. Believe me, you will come off as very polished, and the candidate the medical school must have as apart of their incoming class.
Grades got you down and post bac is the next step. Get ready to determine the best post bac program for your specific needs along with ways to enhance yourself academically so you'll have a fighting chance of getting into medical school.
Anxious about the MCAT? I won't tutor you on the subject matter but if you need help planning your MCAT prep strategy, when to take the exam, what resources to use, how to make the most of your time, and be sure you get the score you want then I'm the person for you. I hate to break it to you but the MCAT is an entirely different test than anything you've seen as a premed but I can show you the ropes so you score in a percentile that leads to an admissions yes!
Activities and Extracurriculars. On your medical school application you will have the chance to detail 15 unique activities outside of the classroom. I will help you pick and choose the ones that make a difference for medical school, how to use extracurriculars to become the ideal candidate every medical school wants. You have to remember your extracurriculars if done right can weave a story that is irresistable to AdComs.
My goal is to get you into medical school. If you have questions about any steps along the process I have answers for you. Thinking Caribbean I will tell you the pros and cons. Heard about osteopathic (D.O.) medical schools, I will give you the inside scoop. Think of me as the one you turn to when you want honest and direct feedback. Let's put it like this, "you'd rather hear news from than, than from an AdCom because by then it may be too late." 
At the end of the day I'm the real deal and my track record speaks for itself. Students come to me and they get results. I'm a competitive person and I will be the biggest advocate you've ever had and will do everything to get you into your White Coat.
I'll let you in on a secret. I'm not a sales guy. I know one and only one thing medicine. If you're like most premeds who've come to my site you're asking can I trust Jason? Is he legit? My situation is unique I'm not sure if you can help me. I've heard this all before and you should have those thoughts and questions.
Here's what I do know...
You'll decide to try me out and be skeptical and ask yourself, "Is this the right decision," realizing you want to become a doctor really bad you're going to take me up on one of my offers. We'll work together and you'll be blown away by my advice, insights and the strategy I set up for you. 
Our first session will be over and you're one happy camper.
Then you'll implement what I advised. You'll see that it works. You'll get the response you want. Then you'll be excitedly contacting me saying, "I just heard back from XYZ medical school, I need more of your help, I need to book another session because I just landed an interview, thank you so much."
I kid you not, I can't make this up. 
This can be you when you work with me. Let's work together and win together because your success is my success. 
The Jason Perspective Sets Me Apart
When I work with applicants I ask about your background, hopes and dreams and why medicine. This allows me to get a better sense of who you are so I can then go ahead and frame you in the best positive light for the admissions committee. This includes turning liabilities into assets by highlighting what you've overcome and how you have grown as a person because of it.
You'll find this is going to give you a competitive edge throughout your application to medical school because you'll have a story that's yours which you can own on your secondary applications and during interviews.
When you come with such a strong story that is weaved throughout all aspects of your application the AdComs cannot do anything but admit you.
This is the unique aspect I bring to getting you into medical school.
Besides, let's face it there are only so many combinations of MCAT percentiles and GPAs one can see so AdComs are looking for subtle distinguishing factors when they have to decide who to admit, reject or waitlist.
What Others Are Saying
"You have helped me tremendously with my personal statement and on my journey as a premed student. I wish I would have known about your website earlier, but I am glad I found out about it before this application cycle. Thank you for taking the time to help students that hope to be in your place in the future. It truly means a lot!" - Navedeep
"Just wanted to update you my daughter got prematched at schools in Texas and UT Southwestern from TX is her choice. Thanks" - Neena
"Hey Jason, Just wanted to share the good news that I got my first interview invite yesterday for George Washington!!! I am so excited! It is scheduled for September 25 so I am looking to hire an interview coach to help me talk through my application. Thank you again for all your help!" - Carla
"I am incredibly thrilled to let you know that I have been accepted to medical school at Case Western Reserve! The School is absolutely incredible with many opportunities. That being said - the school's statistics (gpa, sgpa, and otherwise) - are off the charts, so I know that Personal Statement that you helped me made all the difference. Thank You. I am very hopeful about my future in medicine, and I know that I could not have gotten to this point without your advice and edits on the PS." - Joanna
"Our time together was really good because your advice on making an hour-by-hour schedule has really helped me focus on waht I needed to do concerning my studies. Now I'm heading into Biochemistry with a comfortable lead until the test on Monday thanks to your advice. What I'm working on now is balancing out studying time for all of my classes and gaining the discipline to adhere to my schedule. Thanks again." - Justin

"Jason, this is absolutely phenomenal. I would never have expected anything this good. You really know your stuff and I'm excited about how things are coming together as I prepare to apply this year. Thanks!" - Perry
---
How It Works
1. Choose the package that best meets your needs.
2. Submit payment.
3. Once your payment has been processed you will be contacted to get setup for your medical school admissions consulting sessions to help you get into medical school.
Act Now
You're gaining one-on-one time with an expert who knows what it takes to get you into medical school. Due to the nature of the personalized attention I will be providing to you I'm limited in the number of students I can work with each year.
My advising packages will be capped at 20 students. 
If you want in on becoming a doctor don't think, hesitate or second-guess yourself act now and get started immediately.
My Harvard Teaching Assistant said it best, "No medical school, no surgery, no millions...all down the drain." Don't let this happen to you, get started with me immediately!
Hourly Coaching $200
You don't need ongoing advising. You have a specific problem(s) you'd like addressed.
For most of my students this is the best option. Get in and get out with expert advice and get one step closer to becoming a doctor.
How It Works
Complete the form below.
I will call/email a time for us to speak.
Your invoice for payment will be emailed.
Make payment.
I will be speaking with you at our scheduled date and time.
How much Jason?
My rate is $200 USD per hour.
---
5 Hours As Needed Bundle $500
5 hours of services
Never expires
Contact me as needed
Communication via: email, phone, Skype/video
Covers everything: advising, editing, interview prep, etc.
Click Add to Cart below to Get Into Medical School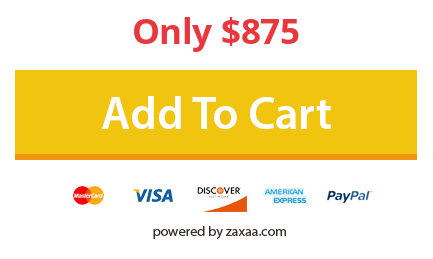 ---
10 Hours As Needed Bundle $1,000
10 hours of services
Never expires
Contact me as needed
Communication via: email, phone, Skype/video
Covers everything: advising, editing, interview prep, etc.
Click Add to Cart below to Get Into Medical School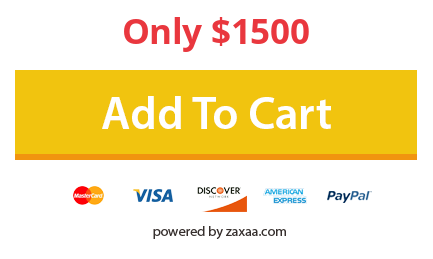 ---
"Show Me the Way" Package $5,400
Includes (1) 30-minute one-on-one call per month. We will discuss your progress, provide pointers for moving forward and you can ask any questions you have of me.
AMCAS/AACOMAS/TMDSAS: unlimited edits
Personal Statement: unlimited edits
Secondary applications (7) schools: unlimited edits
Email access: unlimited exchanges
2 hours of mock interview preparation
Click Add to Cart below to Get Into Medical School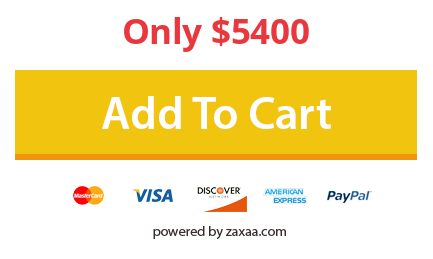 This is the difference between having to ask yourself, "I don't know what happened, I had a good MCAT score and decent grades but I still didn't get," as you prepare to move back home. While your friends are excited over their acceptance, joining a new medical school class Facebook group and getting fitted for their white coat.
---
Frequently Asked Questions
Can I speak with you before getting started?
Of course, give me a call at (484) 706-9260 and we can discuss how I can help you and determine if it even makes sense for us to work together in the first place.
Do you have payment plans?
Yes. I understand applying to medical school can be expensive and finances can be tough. Contact me and we can discuss your options. 
What's your turnaround time?
Expect for me to get an edit back to you within 48-72hrs but most likely it will be within 24 hours.
Will you write essays for me?
No. I help you craft your essay and provide a significant amount of feedback and direction.
What schools are covered?
I will work with you for applications to allopathic (M.D.), osteopathic (D.O.) and Caribbean medical schools.
How are you able to do this and still be in medical school.
I have excellent time management and need very little sleep. Plus, I love helping students so I enjoy spending my time providing medical school admissions consulting.