"New MCAT Mastery Course Teaching You Everything You Need to Know for a Top Score"
Hey Premed Student,
If you're preparing for the MCAT and not sure how you'll earn a top MCAT score then this course is for you.
I'm going to teach you how to think like a doctor so you can earn a top score on your MCAT. 
With me, I'll put your MCAT prep on steroids so you can skyrocket your performance and make the most of the limited time you have to study everything that's needed for your Medical College Admission Test.
Unlike Any Other Course
My course is different from:
ExamKrackers
Kaplan
Next Step Test Prep
Princeton Review
They are where you go to learn the science and all the content you must know for your exam.
However, I've found many students enroll in these wonderful MCAT review courses but find themselves failing or barely passing the MCAT.
If you've ever been in this position there's a lot of anger, disappointment and self-doubt that maybe you've blown your chances of getting into medical school.
After spending $2299 with a commercial MCAT prep course you don't want this to happen to you.
I've been helping students since 2008 and sadly they come to me when it's too late.
They walked into the MCAT thinking the course they paid thousands of dollars for would get them a competitive MCAT score but in reality it doesn't happen.
Many of these students walk out of their exam telling me, "It wasn't like anything I was expecting. None of my books or problems were similar at all."
Don't fall victim.
A MCAT Tutor Who Gets It
Think of me as your MCAT guru for study skills and test-taking strategies.
Through video and I will teach you everything you need to know to prepare and excel on your MCAT.
Let me be very clear on this...
I'm not teaching you the science content because you can get that anywhere. I'm going to teach you how to apply the science you've learned in the way needed to beat the MCAT and laying the foundation for you to think like a doctor.
My video course is not filled with fluff or filler only hard-hitting strategies and new ways of preparing for the MCAT where I guarantee you're going to have your "ah ha" moment as you dig in and realize all the things you've never been told before.
I'm not some random guy who is talking about MCAT success without having been there.
I'm Jason Spears a 4th year medical student in New York City. 
I've been in your shoes and understand all the pressure you're under to do well on the MCAT.
Heck, I was in the library 7 days a week preparing for my exam. Taking full-length practice exams on the weekend.
It was very frustrating to:
and not see my score move.
I was stuck.
Medicine met too much to me for me to give up and there was no way I was going to let the MCAT prevent me from becoming a doctor. 
Still, something needed to change and fast.
One day I was at church and spoke with the pastor who then put me in touch with physician and my life has never been the same.
He gave me the skills, insights and everything required to do well on the MCAT.
I started studying in a totally different way and it was like a cloud had been removed from my eyes. I was upset at myself at my professors and the world because why hadn't they told me what needed to be done.
No time to waste on the past though.
To make a long story short I took my MCAT exam with confidence. During the exam I remember silently uttering, "Thank you Jesus," when I saw questions I knew how to answer or were similar to those I practiced.
In 4 weeks the results would arrive.
I was so nervous about checking my MCAT score results because all the AdComs had said, "The MCAT is a make or break test, and weighed the most on your medical school application."
My heart was pounding, my stomach was doing flip flops and I was sweating like crazy as I logged into the AAMC website to check my score.
I clicked through and saw I had exceeded my own expectations on the Medical College Admission Test.
Actually, did so well Harvard Medical School came recruiting!
This isn't to brag but to share what can happen to you when you change your approach to preparing for the MCAT and get laser-focused by following a proven system that works.
Hidden Truths to Top Performance
My system to the MCAT is not a random approach.
It has been honed over the years and refined to get you top results in the least amount of time by having you work efficiently and constantly using feedback to determine your progress.
Don't fall into the trap of aimlessly studying without any direction except that you need to learn physics today. Then tomorrow tackle CARS.
And only then once you've felt confident that you learned everything do you start doing full-length exams and diagnostics.
It's too late.
You wasted time that you do not have. As a student and especially with MCAT prep time is your biggest enemy.
I will teach you how to apportion the little time you have to get the most done and see your MCAT score skyrocket.
How?
I may be a bit overzealous about academics and doing well.
During graduate school I traveled halfway across the country to work with a learning expert who specialized in giving medical students all the tools they needed to boost their academic performance in the classroom.
This was a game changer as I learned study strategies and insights that I had never seen or heard of before. Let's just say academically life has never been the same and I'm going to make the same happen for you too in my MCAT course.
It doesn't stop there.
During new Orientation Week of medical school I gave a workshop for my classmates on how to excel academically.
Knowing the importance of USMLE scores as a medical student attempting to secure a preferred residency I spent 6 weeks working exclusively with a physician who has been teaching medical students how to ace their boards for over 20 years.
You better believe I have some killer strategies that will change your life.
At the end of the day I could go on and on, endlessly about what I can do for you but you have to trust me that I know what I'm doing and have your best interest at heart.
If you want a top MCAT score then you need look no farther.
What You Get
In 2 hours of video you'll unlock the keys to MCAT success. I'm going deep into my vault of expert knowledge and not holding anything back.
Time is of the essence.
I'm not going to waste it with theory or abstract thinking that doesn't get you immediate results.
These videos are short 8-14 minutes a piece so you can get in and get out. Take what you need. Apply it now and watch your scores skyrocket. 
But it doesn't end there.
Ebooks are included too.
The ebooks cover ground-breaking ways to approach the MCAT so you can dramatically improve your score with less prep but more success. This is the fastest, most straightforward set of ebooks ever written for MCAT Mastery.
Here's a step-by-step rundown of everything included:
Lesson #1: Getting Started
In this lesson you're discover the framework and overall system you're going to use to go from average to top MCAT scorer. 
It's not about how much you study for the MCAT rather how efficient you are.
I'll show you how to focus only on high yield activities so you don't waste days or weeks and not see an improvement in your MCAT score.
Get ready for a shift in thinking.
Never study to memorize again. Finally discover how to think like a doctor so you can effortlessly tackle any MCAT problem even if it's one you've never encountered before.
Lesson #2: What's Your Baseline
Don't fall into the trap of studying aimlessly.
I'm going to show you why you need to get started with a diagnostic MCAT even if you haven't studied yet and feel that you don't know anything.
The top performers always get feedback to direct their studies so they aren't wasting time and can actually see a huge improvement in their MCAT score.
Lesson #3: Unlike Any Test You've Taken Before
The MCAT is unlike any test you've taken before.
What worked with your science professors will not get you a top MCAT score.
I'm going to teach you how to think like a doctor so you can master the MCAT. You cannot go into the exam thinking memorization of equations and facts is all you have to do.
The MCAT demands that you think and apply your knowledge to new problems and topics you've never seen before. I will show you how to effortlessly make this transition a skill you'll need for the rest of your medical career.
Lesson #4 Performance Feedback Strategies
Discover how to put your studying on steroids.
This is where you learn strategies to remember what you learned not only days later but weeks, months and years. 
I'm going to take you from a passive learner to an active learner so what you study actually will stick for the long haul. 
By the time you're finished with this section you'll have a system in place to determine if you truly know what you studied and can compete for a top MCAT score.
Lesson #5 Tactics for Answering Questions
Your mind is going to be blown when you discover ways to answer questions on the MCAT.
I'm not talking about picking letter choice C when you have no clue what's going on... that's child's play for what I have for you.
Use my bulletproof 6-step process to quickly go through any MCAT question and automatically get to the correct answer.
There's even a system for handling those pesky questions where you're asked to include all of the following. 
Nothing is left to chance.
You're absolutely going to love the jam-packed tips to boost your score.
Just one tip alone may be worth a percentile increase in your score and believe me when I say there are plenty of tips for you to choose from.
I'm giving you an arsenal so you can build your foolproof MCAT toolkit and pullout whatever strategy you need for the specific question you're working through.
Lesson #6 Lawyer's Way for Tackling CARS
Stumped?
Don't be.
After you witness this novel approach to CARS you'll never look at the Critical Analysis and Reasoning Section the same way ever again. Period.
If someone tells you CARS is about reading more broadly run because they are clueless.
I'm going to reveal how lawyers are able to get through voluminous amounts of reading and know every argument they read. 
You'll be able to do the same too.
You're going to become laser-focused approach every passage with a clear objective and stop getting hung-up on minutiae.
The course is worth it just for this section alone.
Lesson #7 A Fail Safe Way to Get to the Correct Answer
This is multiple-choice gold!
If you ever thought the test-writer knows more information than you then this is for you.
You are going to outsmart the test-writer every time.
This is a brilliant strategy backed up over many years of testing and has not been proven wrong.
Having this at your disposal is deadly. You are going to beat the MCAT.
Bonus Materials
There's more!
You are getting an amazing set of ebooks and worksheets to complement the MCAT Mastery course.
I want you to have everything at your fingertips to be, "once and done" with the MCAT!
Bonus MCAT prep materials are coming your way.
Get the Association of American Medical Colleges (AAMC) content guide. These are the folks who make your test. You cannot go wrong by having their materials in your hands.
When in doubt about what to study always refer back to this guide.
Have MCAT jitters then you'll want to look at my exclusive Mentally Preparing for the MCAT 6 page PDF that walks you how to get ready for the exam and includes strategies used by Olympic athletes and Oprah! This stuff works.
How about the MCAT Power Boost for Studying? In 19 pages never before tactics will be revealed on how you can maximize your studies to destroy the competition and earn a MCAT score that will have AdComs drooling to admit accept you.
Grab your Error Analysis Worksheet to keep track of your progress to make sure you're moving towards a better score.
Not only do you have videos but you'll be able to walk away with:
The 6 Steps for Answering MCAT Questions master packet. In 9 pages you have the keys to a bulletproof system to get you to the correct answer choice on every MCAT question.
CARS for the MCAT 10 pages of high yield explosive training on how to approach your passages to take your scores to an entirely new level of expertise.
There's A Lot Riding On Your MCAT Performance
Listen.
The MCAT is a make or break test.
It determines if you will get into medical school or not. 
As my Harvard TA says, "No medical school. No surgery. No millions... all down the drain."
True story.
If you want to be a doctor you have to excel on the Medical College Admission Test.
It's not going to happen by wishful thinking, purchasing a commercial MCAT prep course or simply memorizing your way to a top score.
The MCAT demands a lot more.
My job is to show you how to think like a doctor so you avoid all the pitfalls that many of your peers are going to fall into. There's a reason why 60% of first time applicants to medical school are rejected.
AdComs place the most weight on your MCAT score so if it is not up to standards then it's a wrap. 
All the time in premed classes. Meaningless.
All the volunteering hours. Meaningless.
Slaving for a competitive GPA. Meaningless.
Glowing LORS. Meaningless.
Awesome Personal Statement. Meaningless.
If you don't have the MCAT score nothing else in your application matters. Medical schools use computers to screen based on minimum scores and you're just out of luck if your MCAT is not where it needs to be.
You've came this far in your premed journey and you owe it to yourself to give it everything you got and see it through to the end. Don't slack on the MCAT.
Plus your family is depending on you to become the next doctor, don't disappoint them.
Imagine Life In Medical School
Do you know what happens if you get a great MCAT score?
You get into medical school and in only 4 short years you become a doctor!
Simple right. I know but so many premeds never get this far. My job is to do everything in my power to help you earn a top MCAT score when you use my MCAT Mastery Companion course.
Smooth sailing from here on out.
Just imagine walking across the stage to loud applause from family and friends as the Dean calls your name and helps you into your freshly pressed white coat which symbolizes everything you've worked for.
But it can only happen with a terrific MCAT score and I'll help you make this possible.
What to Do Next
Invest only $297 and you're on your way to MCAT Mastery.
As soon as you place your order you'll get instant access to the course.
Even if it's 3am you will have immediate and instant access to the MCAT Mastery Companion course. Everything at your fingertips in seconds.
Is this a scam?
No Catch At All
If you're serious about getting into medical school then I'm serious about helping you get there.
I've been helping premed students since 2008 and I'm here to do the same for you.
I stand behind my MCAT course 100% and offer you a 90 day guarantee. No questions asked.
If for any reason or no reason whatsoever you don't think the course lived up to its claims then send me a message and I will refund you.
But I'm confident you're gonna be amazed at my process for MCAT prep!
Get On the Path to MCAT Mastery Now
Don't wait. 
Don't delay.
Your test date is approaching.
Each day you aren't learning the skills for MCAT Mastery you're falling farther and farther behind. There's a gunner who is ruthlessly preparing to destroy you on the MCAT and take your spot in medical school.
Don't let that happen to you.
You deserve the M.D. and the MCAT Mastery Companion course is your ticket!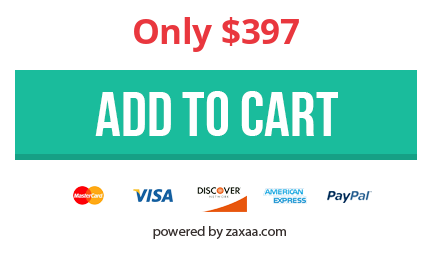 Last Minute Questions??? Watch This!