Discover How to Improve Your Chances So You Can Get Into Medical School
Join a community of like-minded premed students and gain access to Doctors and AdComs who will guide you every step of the way to your medical school acceptance!
Are you premed and wondering "what are my chances"?

All day long you hear more and more reasons of why you won't get into medical school.
Maybe you've heard the latest statistics where over 60% of first time applicants to medical school are REJECTED. Ouch!!!
Perhaps you've encountered a premed advisor who doesn't believe you have a fighting chance of getting into medical school. They're encouraging you to find a plan B to save yourself a lot of time, money and headache.
If you're being honest with yourself you also know someone who was doggedly determined to get into medical school.
They did everything in the book to make their dreams a reality.
Spend $50K on a post bac to improve their competitiveness
Retake the MCAT to improve their score
Decide a caribbean medical school was better than no MD
That's really a lot of work and dedication to get where you want to be. 
Even then not everyone who wants to become a doctor will have the chance to become one.
I don't know about you but I have no clue what I would do if I weren't a doctor because nothing else appeals to me. I'd probably spend the rest of my life regretting not being a doctor. 
"You'll Never Get Into Medical School"
Many premeds who are not at the top of their college class can identify with what I'm about to share with you.
Orgo was not going great no matter how much I studied or how many sacrifices I made.
Life was:
study
eat
sleep (barely)
study.
Finally, I reached a breaking point and got the courage to ask my TA for ways I could improve in the class. Instead of help, here's what I got...
He took one look at my performance in the class and said, "With grades like these you'll never get into medical school."
Talk about a blow to the ego and everything I was working for.
My dreams were crushed in that moment.
My memory took me back to being 8 years old and my maternal grandmother suffering a brain aneurysm and then within two years my paternal grandmother suffered a stroke. They are my why for medicine and here was this Harvard Summer School Teaching Fellow telling me I wasn't going to be a doctor.
I was shattered but vowed to improve and there was no way he would be deciding my fate.
Getting You Into Medical School
Getting into medical school is hard but it's not impossible.
You're premed and since you're here you deserve every fighting chance to get into medical school and ultimately become a doctor.
How are you going to make this happen for you?
You can join my exclusive, "DoctorPremed Inner Circle Membership!"
This is going to be a special club with one and only one purpose: Helping You Get Into Medical School.
You're going to get access to me in a more individualized way and I'm going to share everything you need to be doing and when to ensure you become a doctor.
If you haven't applied to medical school before there are many pitfalls and obstacles that you will encounter but with me at your side you're going to avoid them.
Even, if academics is a problem I got you covered.
You'll learn what it takes to improve your GPA and put yourself on the path to MCAT success...no need for a retake.
The easiest way to think about this membership is having Doctors and AdComs on speed-dial...Dial a Doc.
There's a lot more I can say but it should speak for itself a monthly membership entitling you to access to those who have gone on before you and are successfully living out your dreams as medical students and doctors. 
If this doesn't get you excited then I don't know what to tell you.
The Student "Doctor" Will See You Now
Hi.
I'm Jason Spears and I'm less than 6 months from earning my medical degree. 
My goal is to help you get into medical school.
Here's why you can trust me.
I've been in your shoes and know what you're going through.
I was able to successfully make the transition from a premed who didn't know my chances to absolutely enjoying everything that medical school has to offer.
My background includes a Bachelor of Arts in Political Science from Northwestern University (Evanston, IL). While in undergrad served as the President of the Premedical Society during my Junior and Senior years. This allowed me to make contacts with AdComs and Doctors from the top medical schools across the country.
Completed my premed requirements at Harvard Summer School.
Master of Arts in Medical Sciences from Boston University School of Medicine.
4th year medical student in New York City.
How Will You Standout from the Competition
In the most recent application cycle there were over 760,000 applications submitted to the medical schools. This meant some schools had over 15,000 applications to review.
The surest and quickest way for med schools to reject you will be based on your numbers.
If you don't meet minimum cutoffs your application is automatically tossed aside without a human eyeballs ever seeing it. That means all your extracurriculars, shadowing, and personal statement mean nothing.
You don't want this to happen to you.
My Inner Circle Membership is designed to alleviate any chance of you not getting where you need to be.
Sure you can go on the internet and post in forums. But can you be assured and trust the person replying truly has your best interest at heart. Heck if I were an internet troll wouldn't it be very easy to point my "competition" in the wrong direction.
Just a thought for you to consider.
I'm totally here for you, where your success in my success.
You can join me and follow my proven system that hundreds of premed students have already followed on their path to medical school or you can do it alone on your own.
I'm sure you can reach out to a cousin who's in med school and get their take on things. And it will be exactly that.
Your cousin only knows what worked for them in their limited experience with applying to medical school. How about you join a me where the sample size of success is much greater than one. 
Not to toot my own horn but I've worked with over 700 students over the years.
Just wanted to update you my daughter got pre-matched at schools in Texas and UT Southwestern from TX is her choice. Thanks for all your help in revising her primary application and your edits to her secondaries. It was terrific!
- Neena
I am incredibly thrilled to let you know that I have been accepted to medical school at Case Western Reserve! The School is absolutely incredible with many opportunities. That being said – the school's statistics (gpa, sgpa, and otherwise) – are off the charts, so I know that Personal Statement that you helped me made all the difference. Thank You. I am very hopeful about my future in medicine, and I know that I could not have gotten to this point without your advice and edits on the PS.
- Joanna, Medical School Personal Statement Advising
I just wanted to let you know I got lucky! I was notified a couple of days ago that I got off the waitlist at UTMB in Galveston. Thank you for all your help, you are the best.

- Priya, Medical School Applicant Advising Services
First of all, I want to thank you for all the amazing and informative emails you've been sending about MCAT, adcoms, everything about med school in general and even residency life. I've definitely learnt a lot from you and I appreciate all your efforts.
I would like to learn a lot from you since you've gone through this whole process before and helped a lot of people too, and most important I see myself in the position you are in the future years.
- Raymond, Premed Grand Rounds Subscriber
The Membership Offer
You're about to go on a transformation from a premed who doesn't know your chances to being confident that medical school is going to happen for you. 
Why?
You just plugged yourself into a proven system that works.
No more guessing, searching online or not knowing what to do next.
It all starts with 7 Steps for Medical School Admissions Success Videos.
Each week there one of the steps will be presented to you as a video recording. Along with 3 additional videos covering the main topic in more detail. The videos will be roughly 10 minutes each. You'll get exactly what you need without any fluff.
This is a total of 30 minutes of video content per week.
Monthly Roadmap: You'll also have a PDF document spelling out a critical component of the admissions process you need to be working on. You'll never have to guess what to do next because it is all spelled out for you.
Doctors and Surgeons: There will be a monthly interview with a physician. You will have the ability to inbox your questions in advance too.
Roundtable: I will host one roundtable per month answering your questions, giving advice to ensure you're headed where you need to be.
BONUS: There's going to be an interactive group component which will be on FB as of now. This is where you can post, ask questions, share insights, and I will be there too sharing content, making videos and answering your questions.
Hurry Act Now
When you see an opportunity you need to take immediate action.
Here's you chance to get on the fast track to medical school admissions success. Don't wait. Don't deliberate.
To reward the action takers there's an early bird discount for the first 20 people for the lifetime of your membership. Each and every month you will be saving because you saw the opportunity and ran with it.
My Guarantee
You have a complete 100% full no hassle cancellation policy.
There is no contract. You can cancel at anytime. 
For whatever reason you no longer wish to be apart of the community, your subscription will be stopped, no questions asked. You will still be able to access everything until your month has expired.
Get Access Now
Get access to the DoctorPremed Inner Circle starting today.
When a student wants individual coaching from me one-on-one my hourly rate is $200/hr. For some that's just not in the budget. For others they see it as an investment towards becoming a doctor.
I don't have to tell you a physician earns on average $283,000 per year. 
What you're investing now is a drop in the bucket.
Only $29 a month. 
Less than a dollar a day.
You heard correctly, just $29 and you get access to everything.
Take action now at $20 for first 20 people and finally be on your way to your Medical School Acceptance.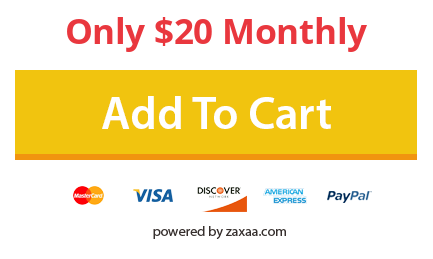 ---